Chairman Message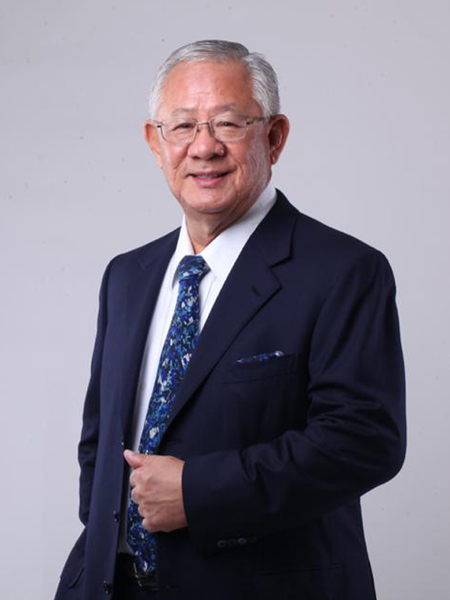 Teochew International Convention is now in its 19th session. Entrusted by our fellow Teochew people worldwide, Perkumpulan Teo Chew Nusantara has the pleasure and honor to host this session. Being an inheritor of such a great tradition, we are aware of the weight and responsibility laid on our shoulder by history and our own time. In order to ensure the success of this session, we consulted numerous Teochew associations worldwide, including those in the hometowns of Shantao, Shanwei, Chaozhou, and Jieyang. In particular, we sought valuable advices from the four founding associations, i.e., the Federation of Hong Kong Chiu Chow Community Organizations, the Tio Chew Association of Thailand, the Federated Teochew Associations of Malaysia, and Teochew Poit Ip Huay Kuan. We also delved into the large stacks of historical files. We hereby express our appreciation and gratitude to the great efforts our earlier generations put into the setting up of Teochew International Federation as well as the successful hosting of the previous sessions by our fellow Teochew people worldwide.

In order to take over the legacy and capture the historical moments in their original beauty and glory, the Chaoshan Business Association in Canada, who hosted the 18th session, edited and published this book, the History of Teochew International Federation, in collaboration with other previous hosts. To carry forward this great record of the 35-year-long history of Teochew International Convention, we re-edited the book, adding to it the coverage of the 18th Convention and the preparation of the 19th Convention. The book may not be perfect since we were quite pressed by time, but we still hope that the chapters, decorated by precious pictures of the past, will bring to your mind a reasonably systematic, complete and comprehensive image of the brilliant journey Teochew International Federation has traversed in the past 35 years. You will get some sense of the past conventions held in various parts of the world which have gone a long way towards enhancing clan ties, maintaining traditional culture, and promoting commerce and trade. You will also come to know about our great forerunners whose efforts made the establishment of the Teochew International Federation possible.

Once upon a time, the red-headed boat set sail from Zhanglin Port to bring tens of thousands of Teochew people to every part of the world, together with them the "red-headed boat spirit" of diligence, aggressiveness, mutual help and perseverance. Now, the flagship of Teochew International Convention, which was launched in the beautiful Victoria Harbor in 1981, is going to sail into the beautiful Jakarta Bay in October 2017. Looking back and ahead, every one of us has the responsibility to fuel up the voyage of this flagship with the "red-headed boat spirit" and push it forward with determination, braving all the winds and waves.